Idle Quarters - West Horsley Place
Old estate in Surrey, United Kingdom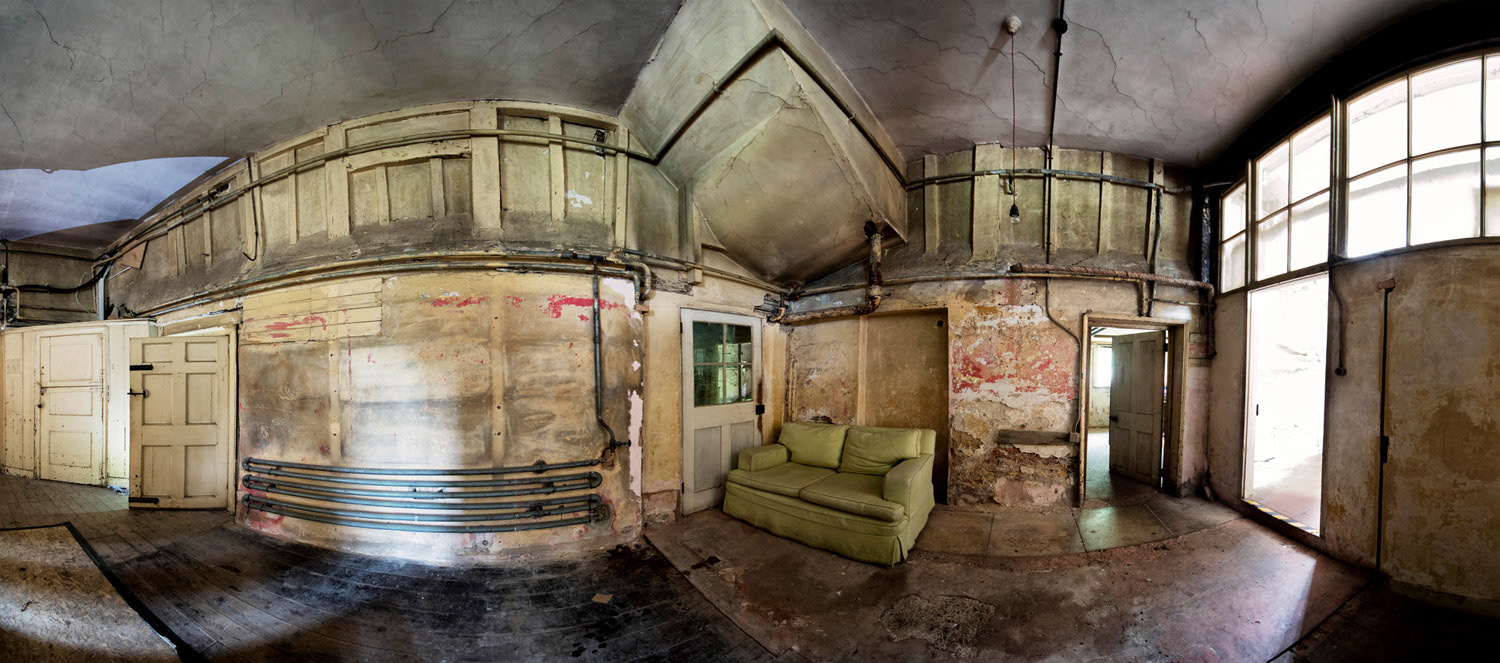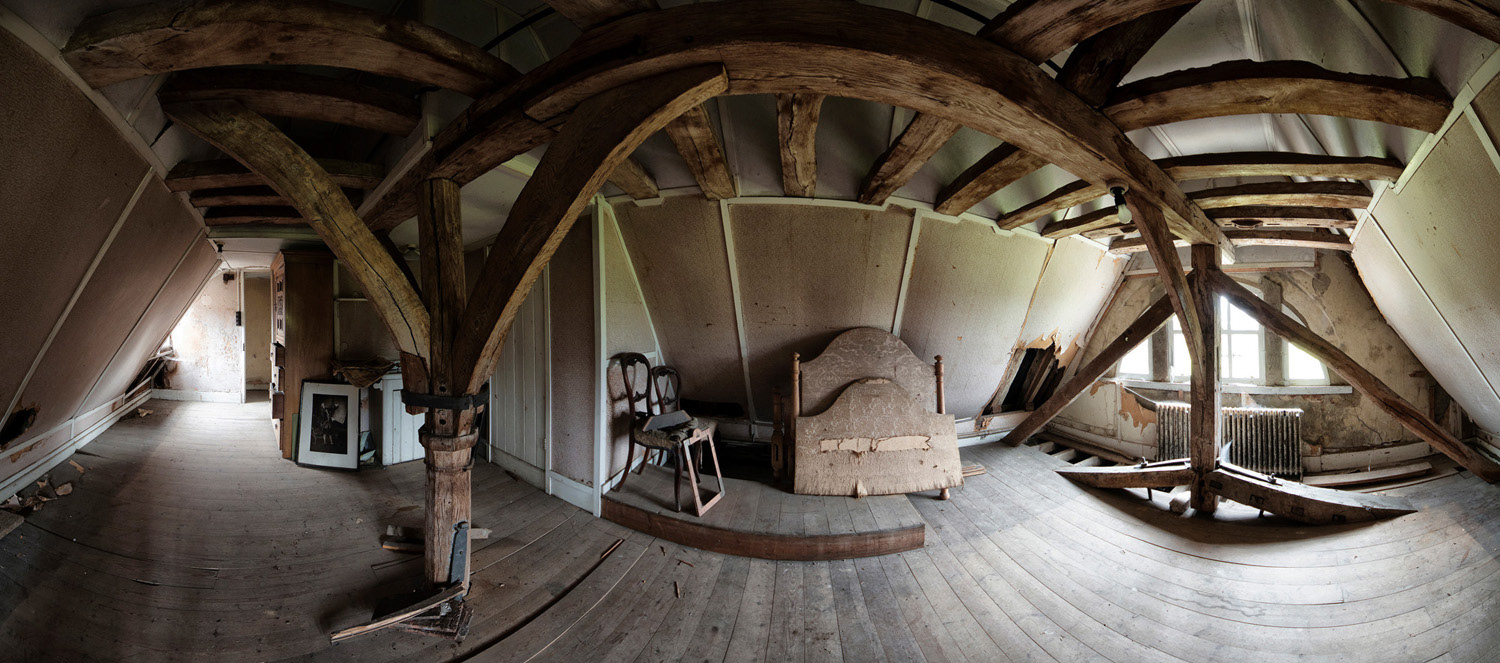 This collection takes a unique look at the presence of an old stately home that was once forgotten.These 'photographic relief dioramas' create a three dimensional visual effect that draws you into the image and makes a stronger connection of presence and reality of the subject.
The traditional two dimensional media of photography portrays a realistic interpretation of a scene but I push this form of reality even further by creating relief dioramas from his photographs. Much of the artwork is made from bending and joining cut out prints of the walls, floor and doors at an angle. With added details around hidden corners it is possible to see more of the scene from an angle, further enhancing the interaction with the viewer and creating a unique representation of what the rooms of the houses looked like.
To create an unexpected twist to the static medium of photography and bring activity to the dioramas atmosphere, I include some kind of altering light changes within a few of the artworks, some even have moving parts. These effects happen infrequently and unexpectedly to create a feeling of anticipation, surrealism, and presence. 
West Horsley Place is a grade 1 listed building that dates back to the 15th century. I was fortunate enough that Quantum gallery introduced me to the operations manager, who was very welcoming. WHP has an interesting history of architectural renovations creating a unique dichotomy of time periods and styles. The house is a labyrinth of converted rooms and passages with hidden doors sometimes leading to nowhere, I was really disorientated at first.  But aftre a few hours I settled in. and was really captured bu this unique place which had so many stories etched into it. The estate has a history of various families and interesting visitors namely that of the Crewe-Milnes family. The estate was left to the daughter Mary Innes-Ker, Duchess of Roxburghe.  She closed off most of the house for many years.  On her death she left the house to her grand-nephew Bamber Gascoigne( some celeb I had no idea about) who gave the house to charity and used many of the possessions to fund the much needed restoration of the estate.