This is a series of images made using a self-made pinhole camera. The series is made up of moody coastlines in the Channel Islands and Cape Town. Embracing the distortion, lack of detail and vignetting that this historic yet classical type of photography delivers, I attempt expose ethereal compositions onto analogue film and then, after processing, developed them onto metallic paper and mounted on aluminium  These limited edition photographs have such an authentic feel to them! They portray complex subjects in a very simplistic manner.
The camera is made mostly of mahogany and brass. It takes 120 film and shoots on a 6x12cm format and can also shot 6x9 with an optional insert. I mainly uses Provia 100. With an aperture of f/150 the exposure times range from 3min to 30min and sometimes an hour. I never get more than 2 shoots per an outing. My pinhole camera has taken a lot of abuse, it has fallen apart from been dropped, it has gotten wet so many times by waves and even once went for a swim with its tripod. 
EDITIONS:
10 Prints + 1AP
PRINT SIZES AVAILABLE : 150 x 82cm, 118 x 58cm(no boarders), 90 X 51cm
​​​​​​​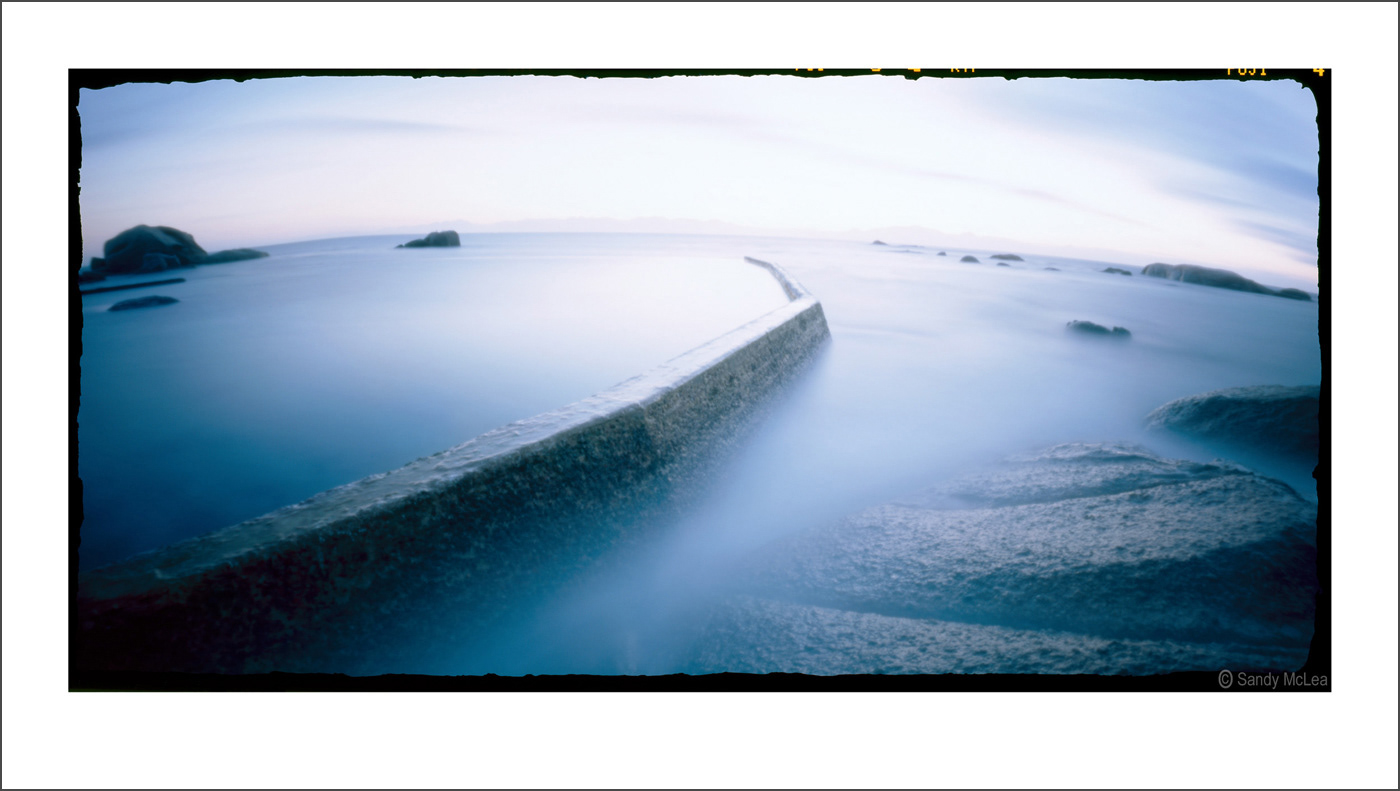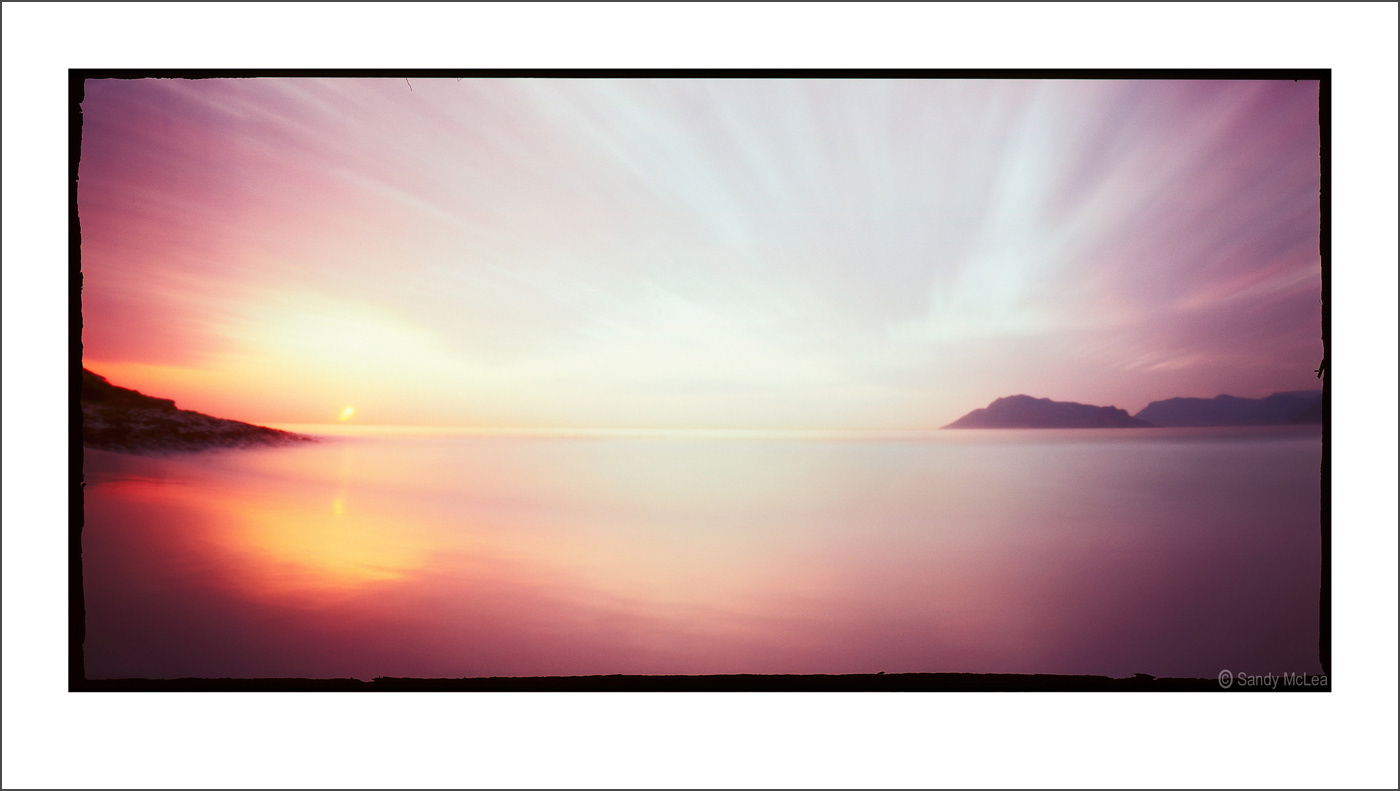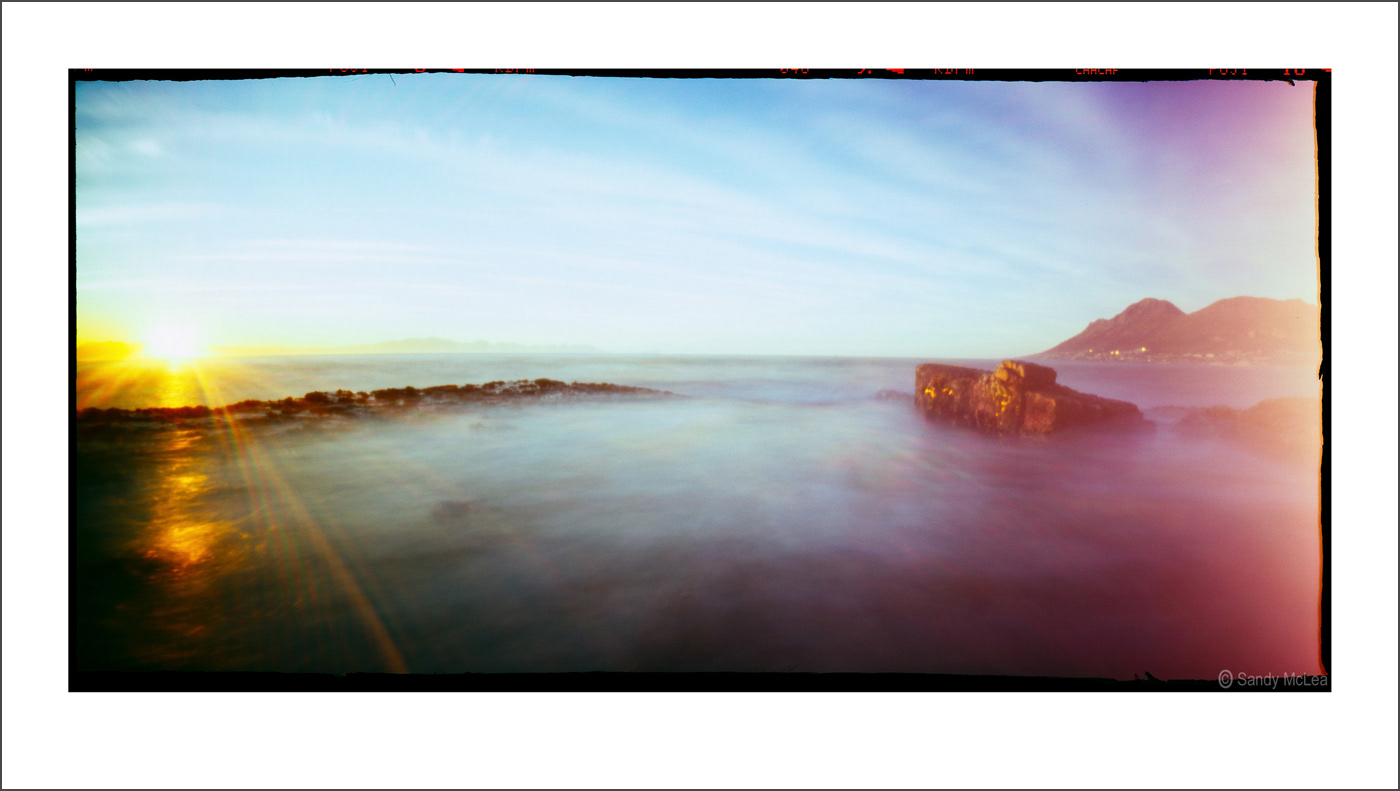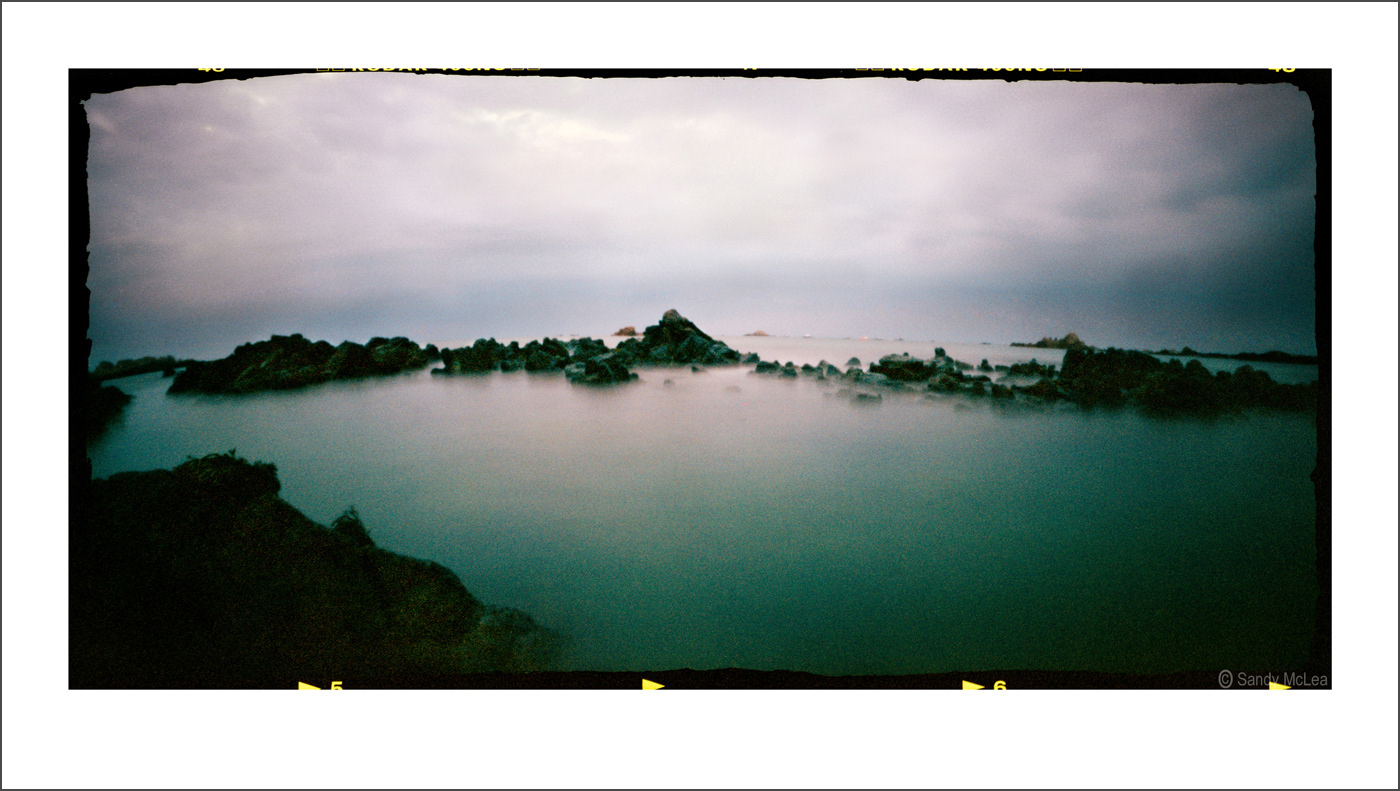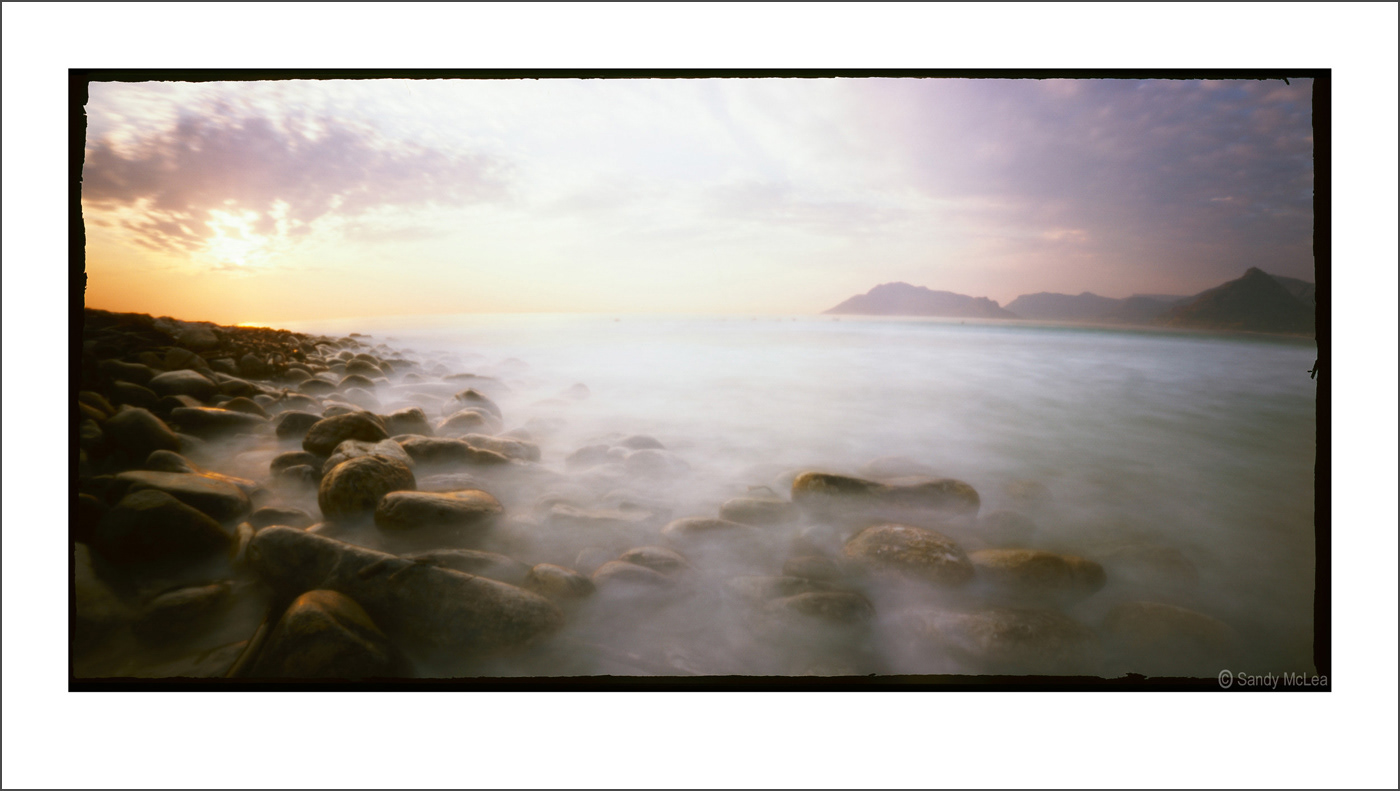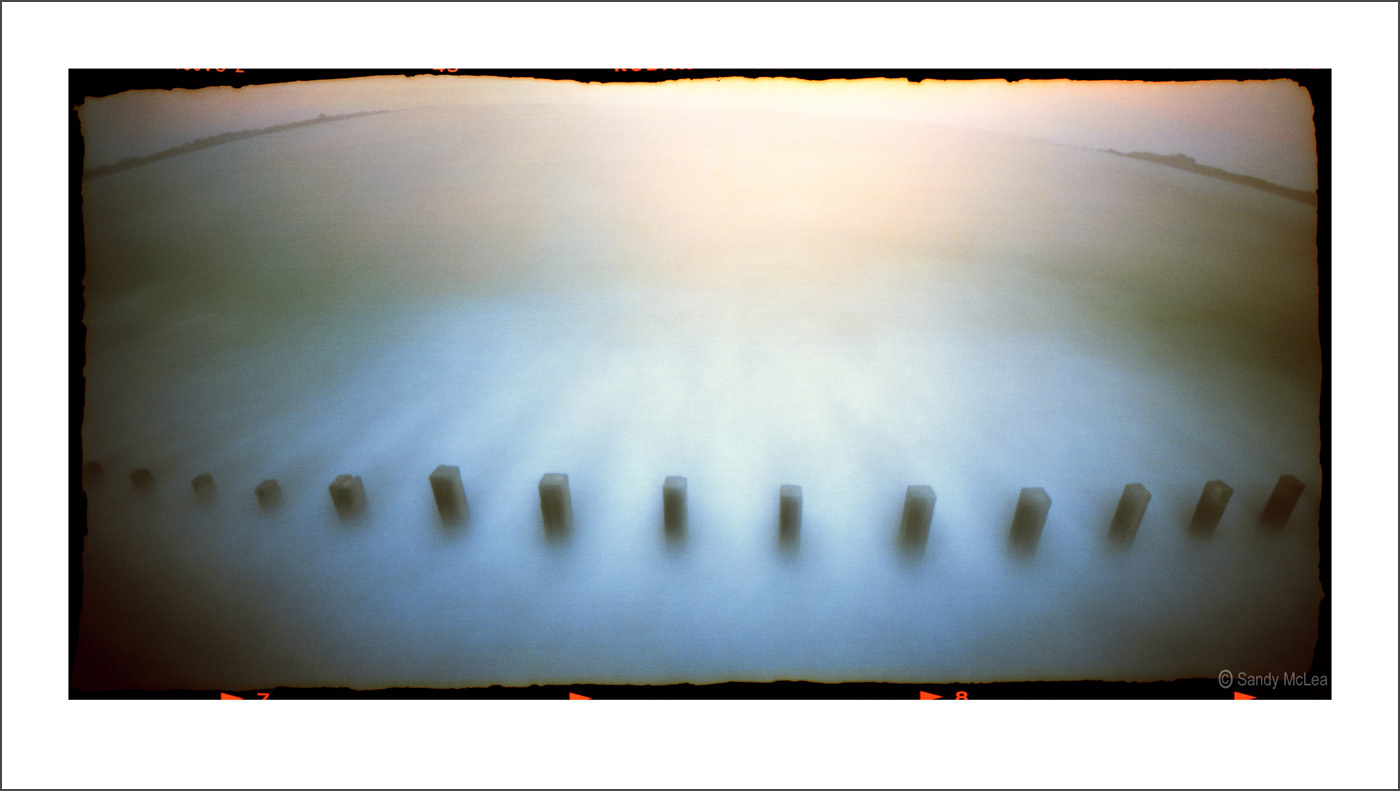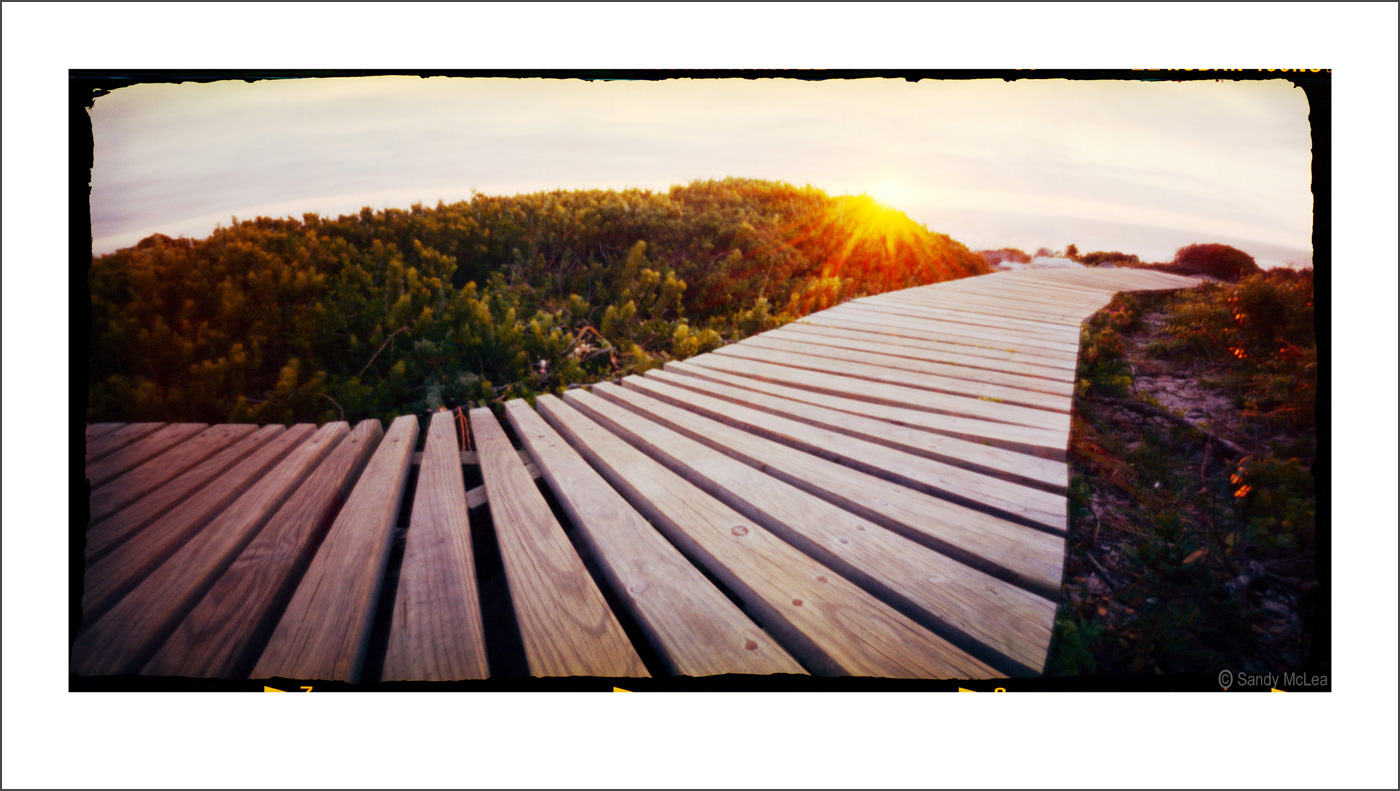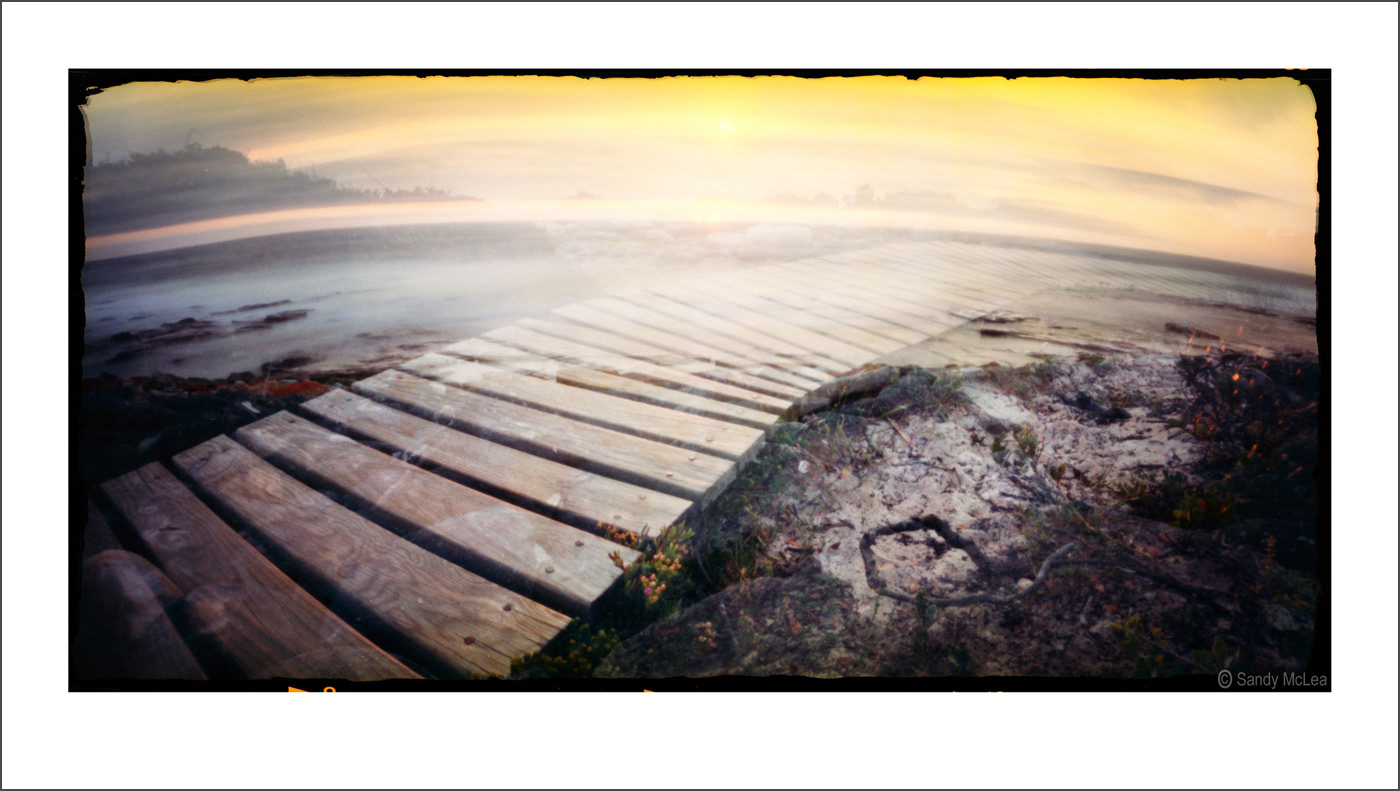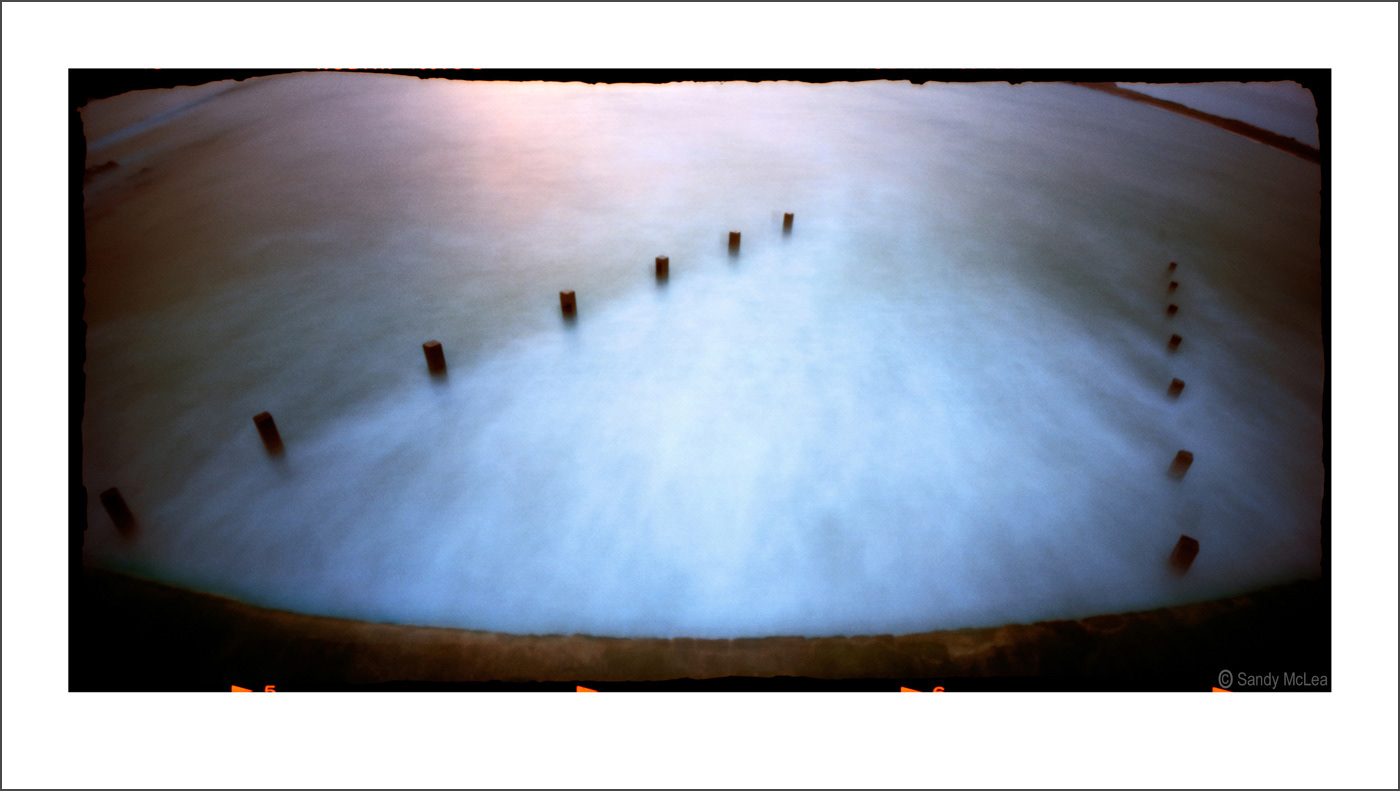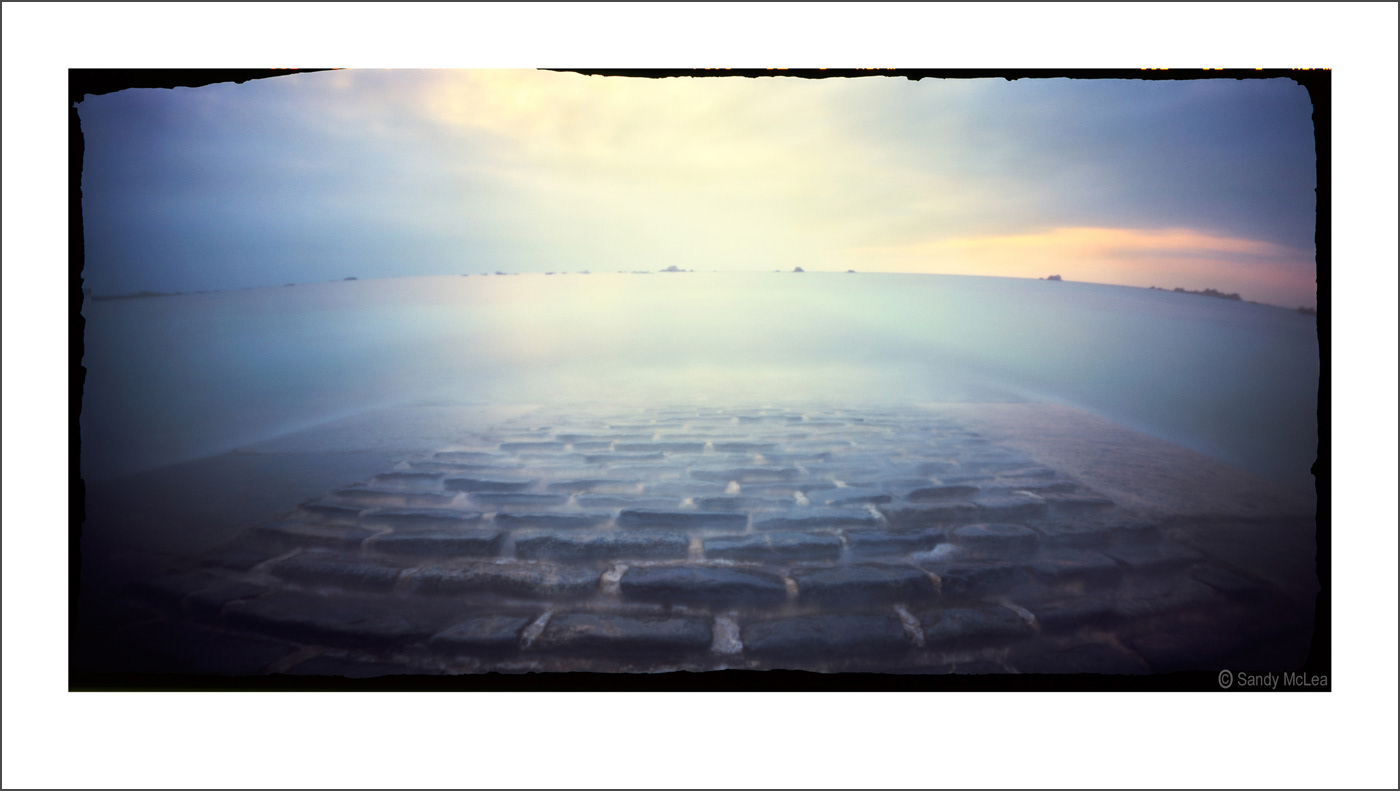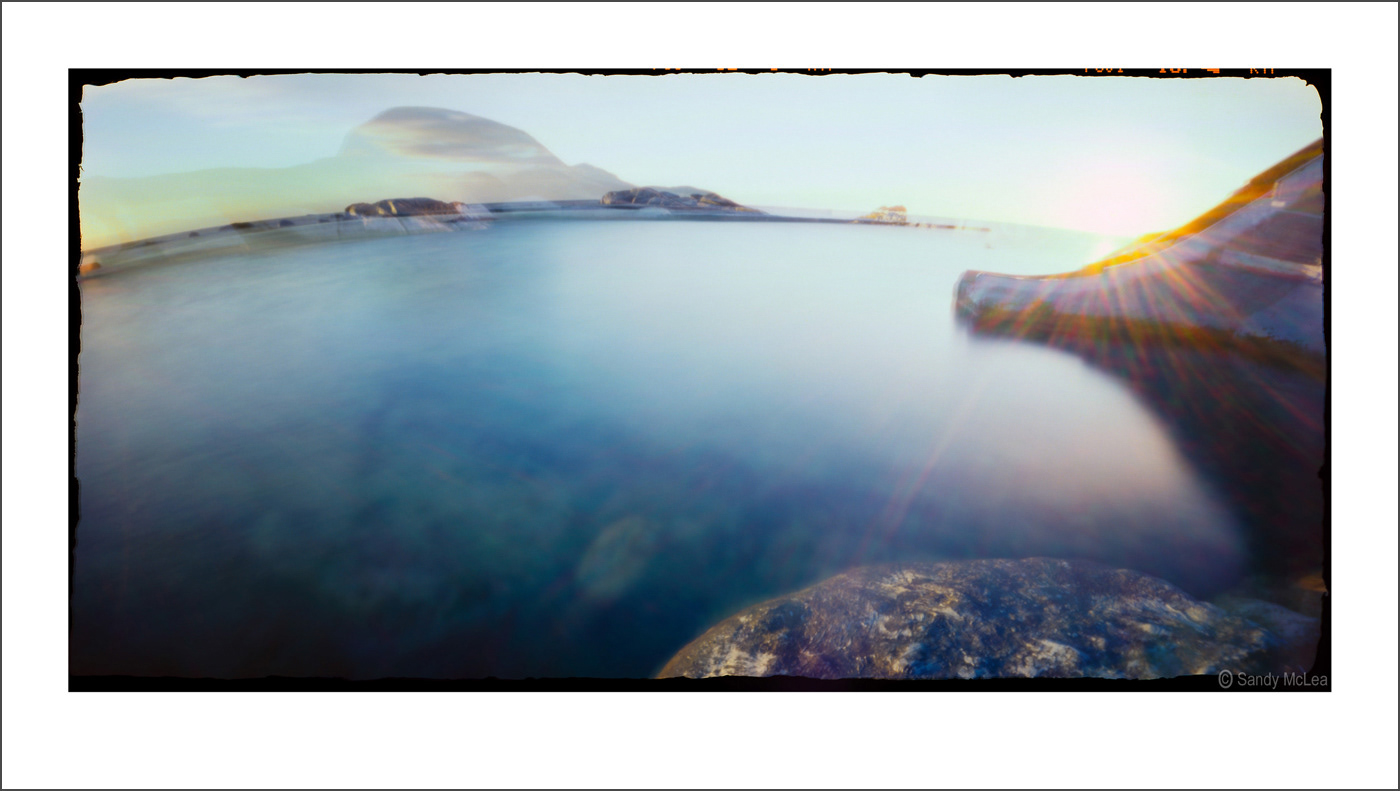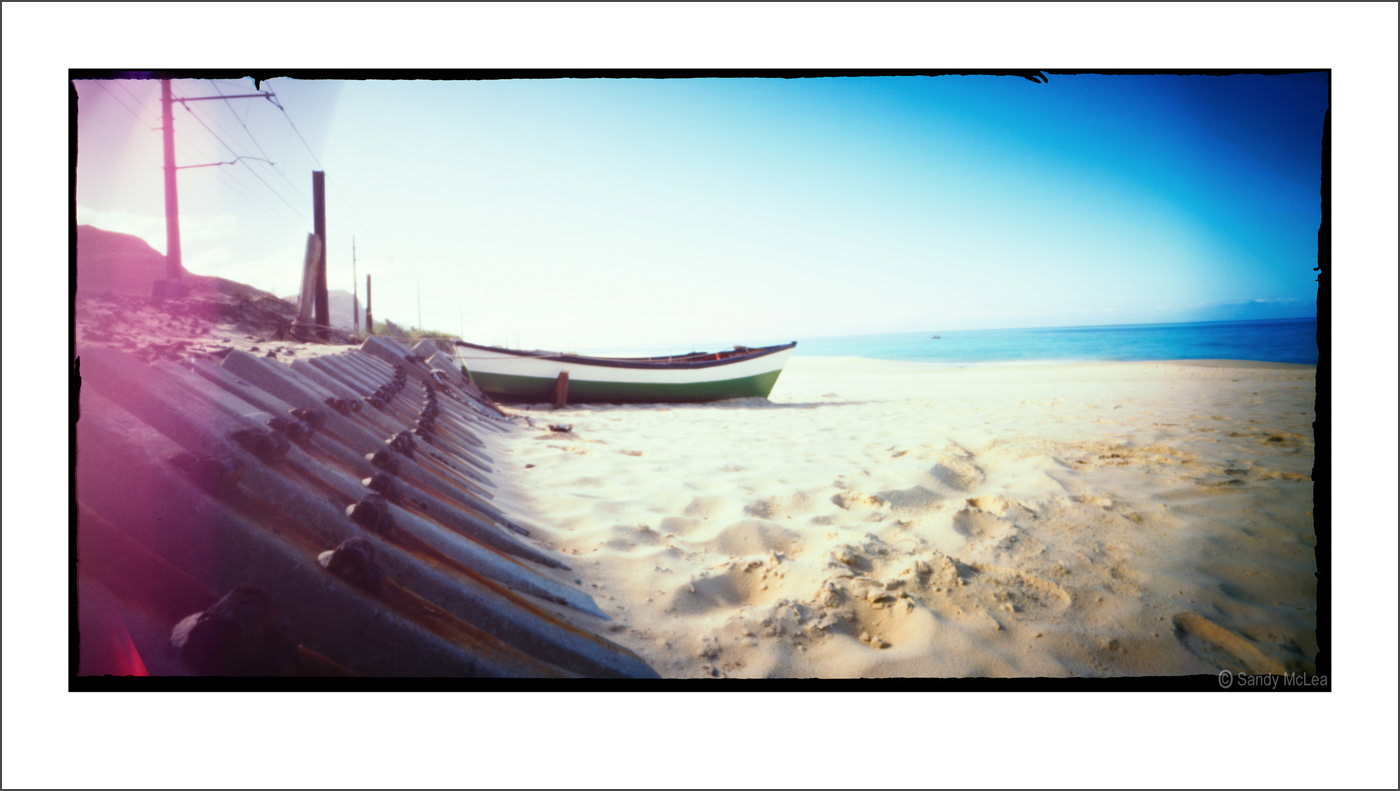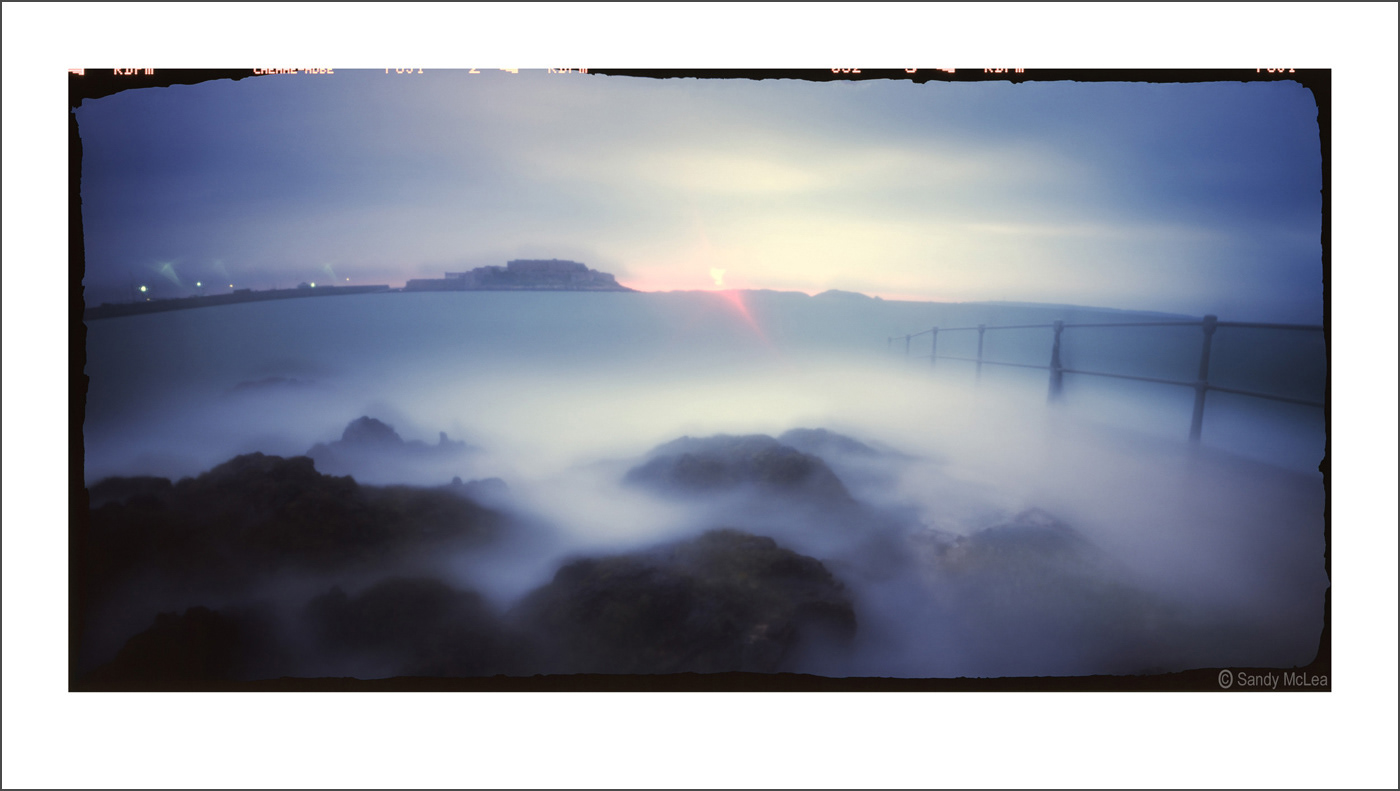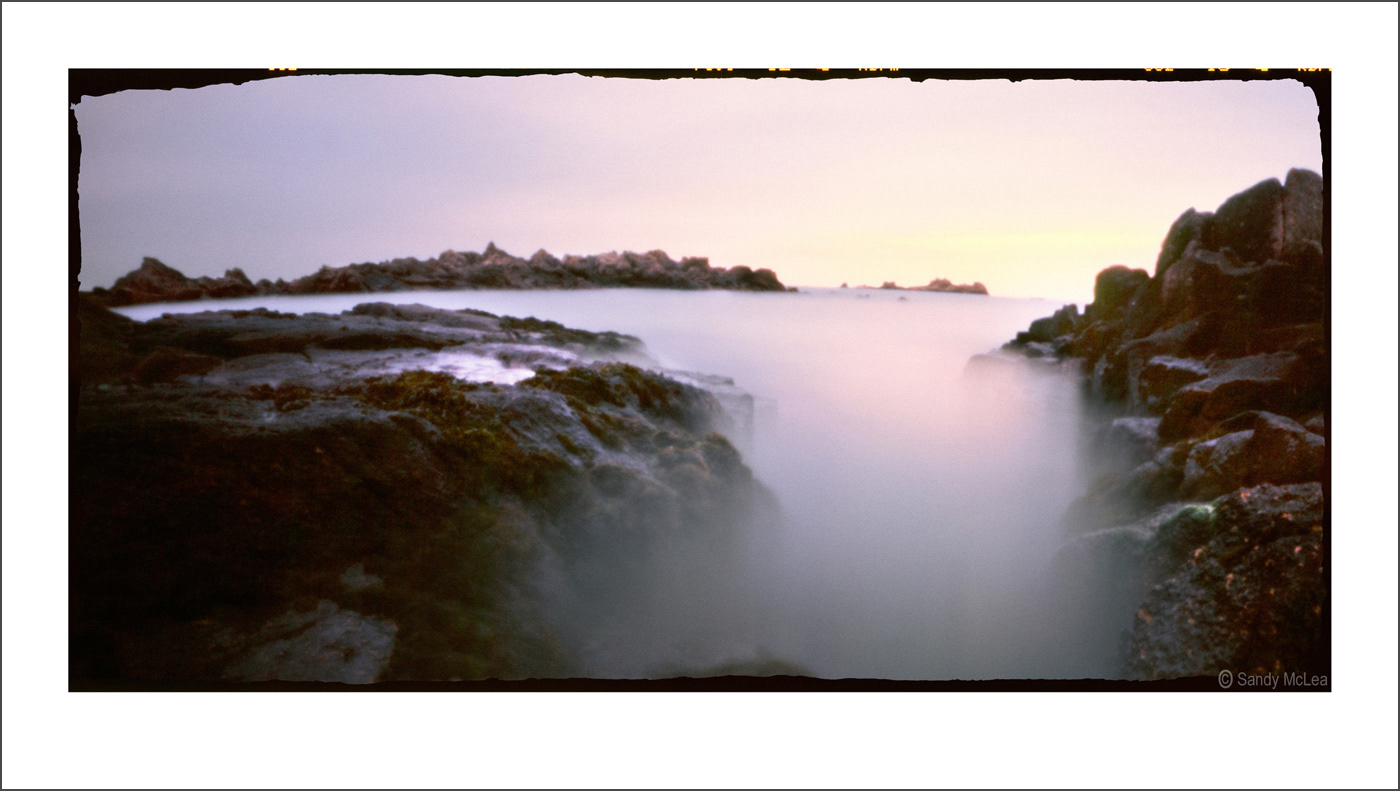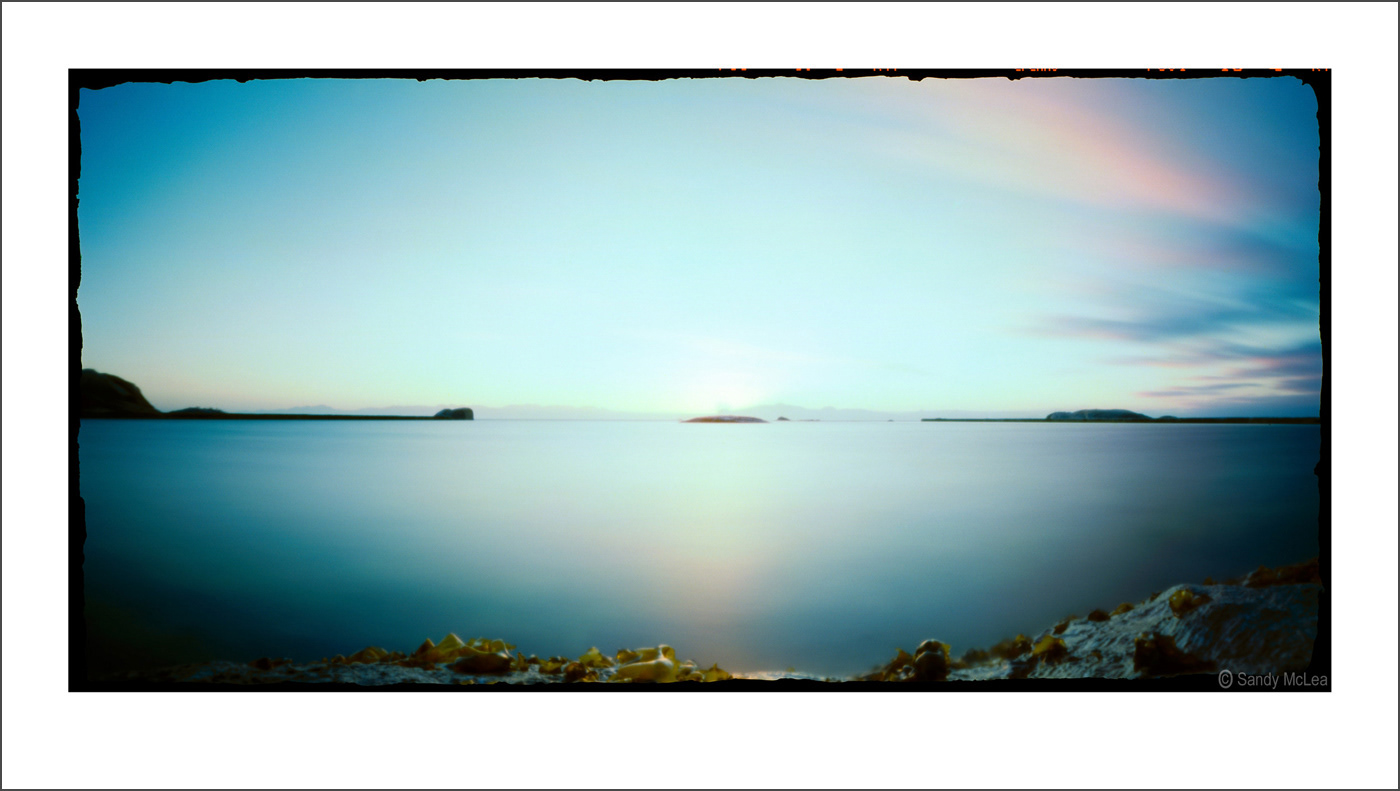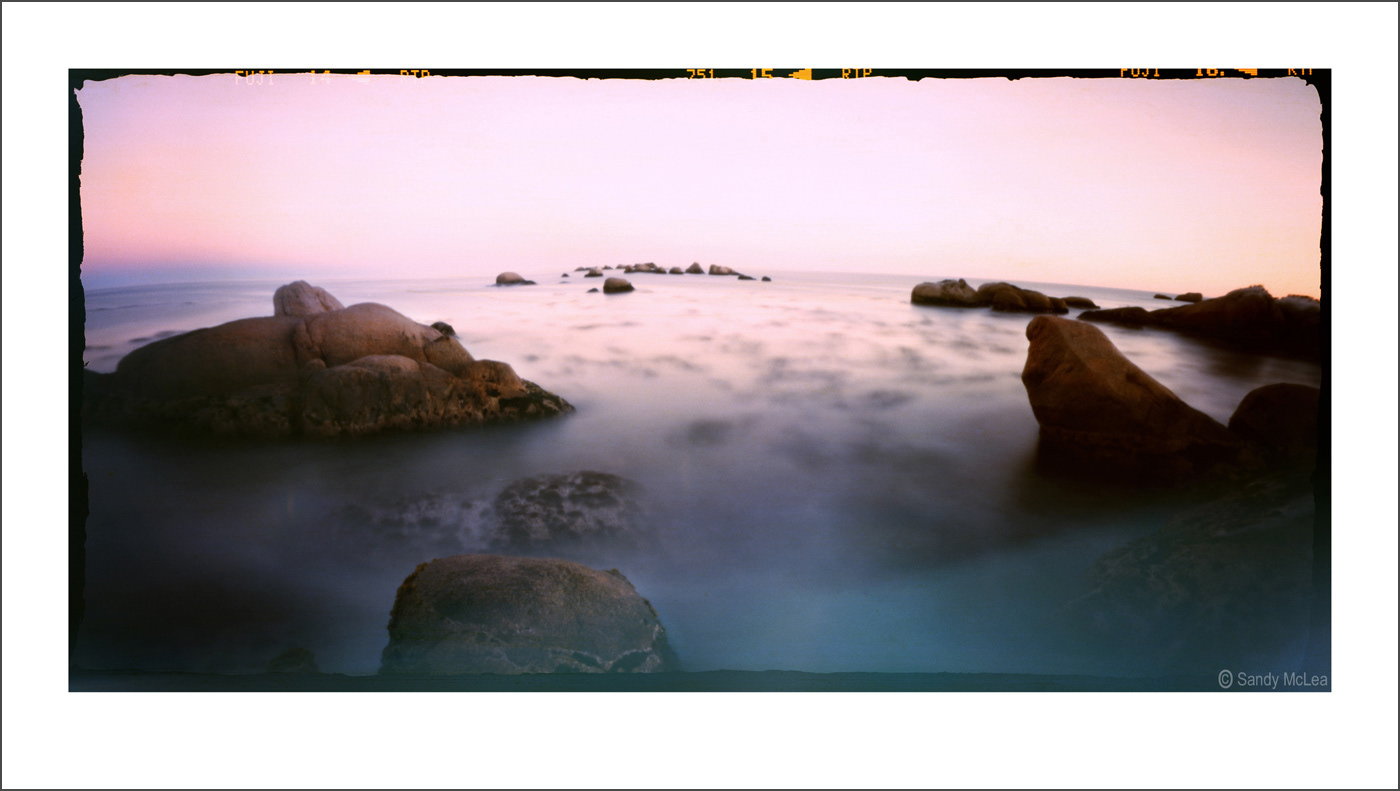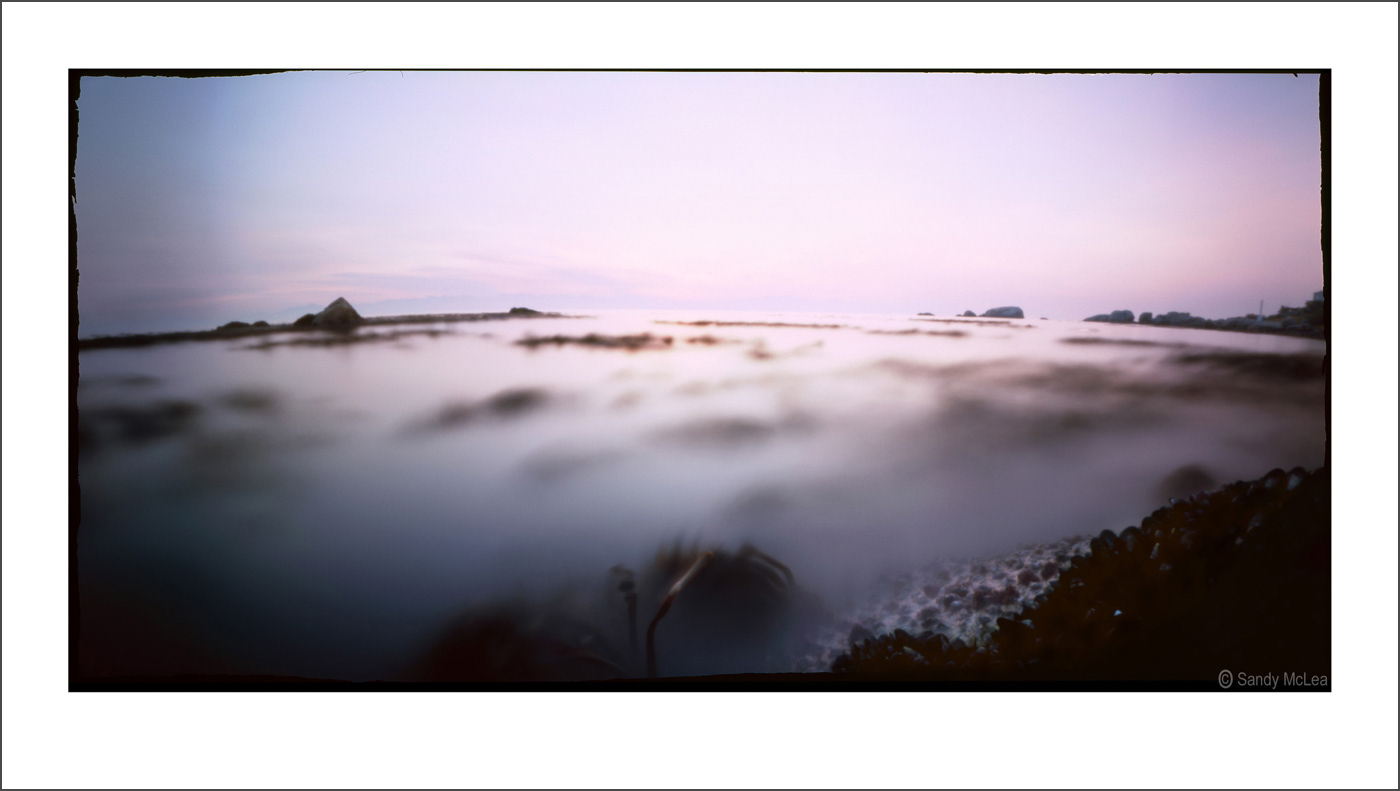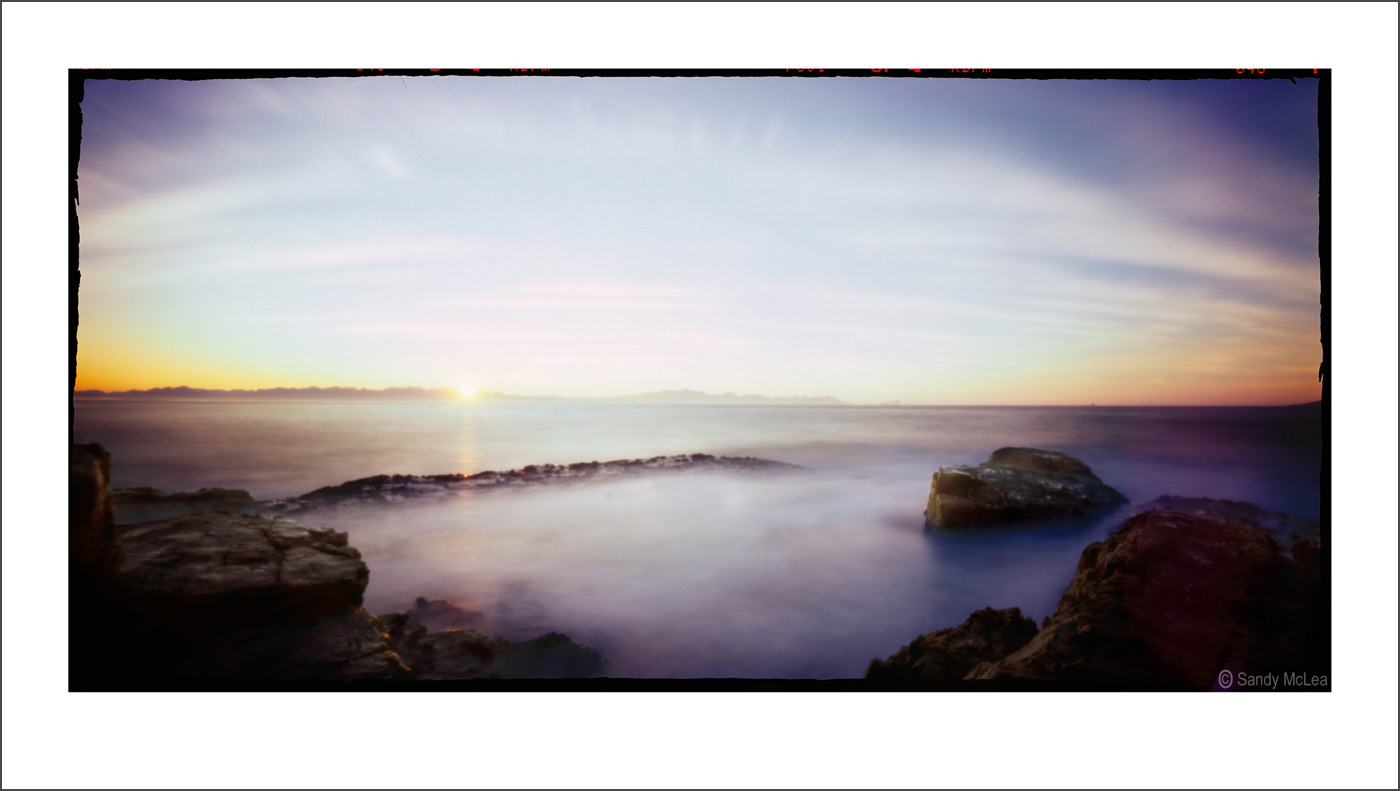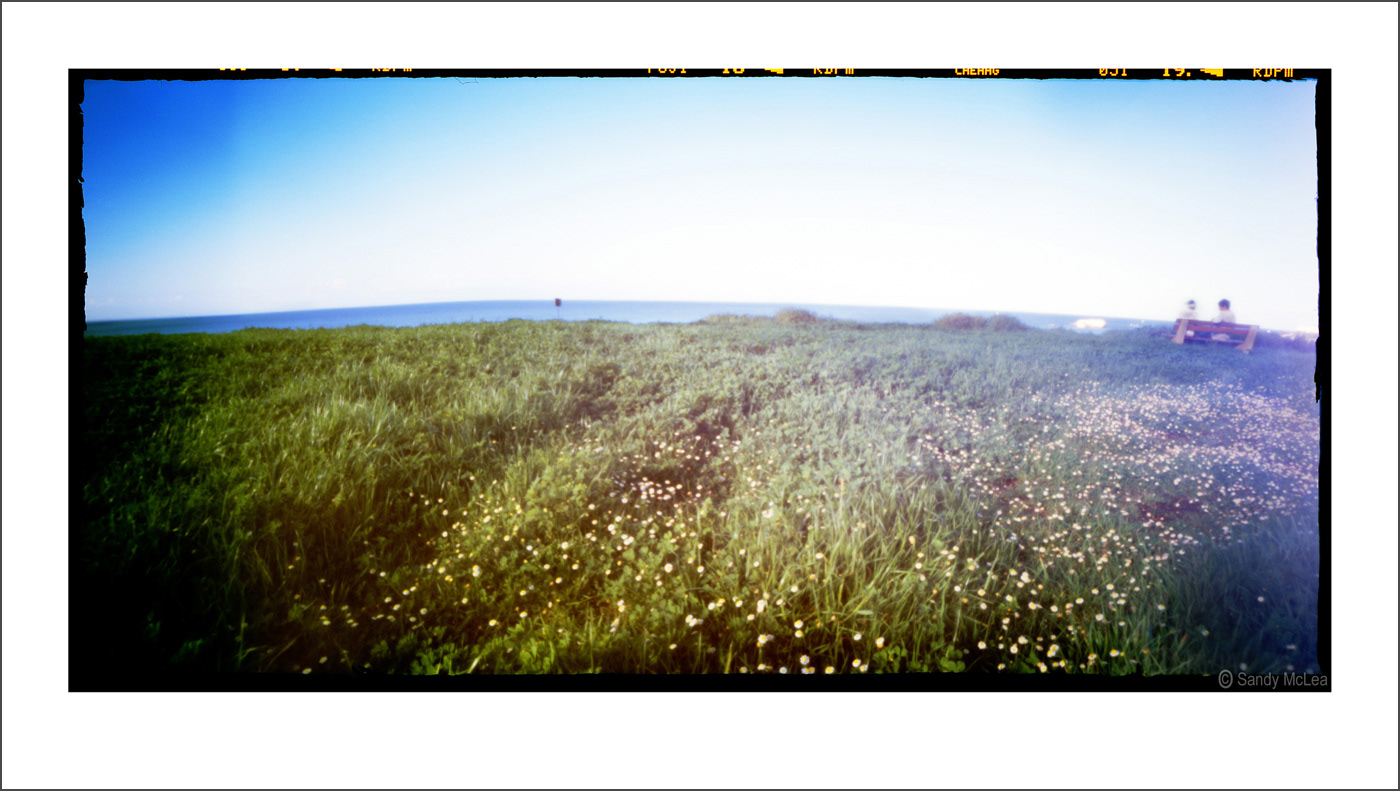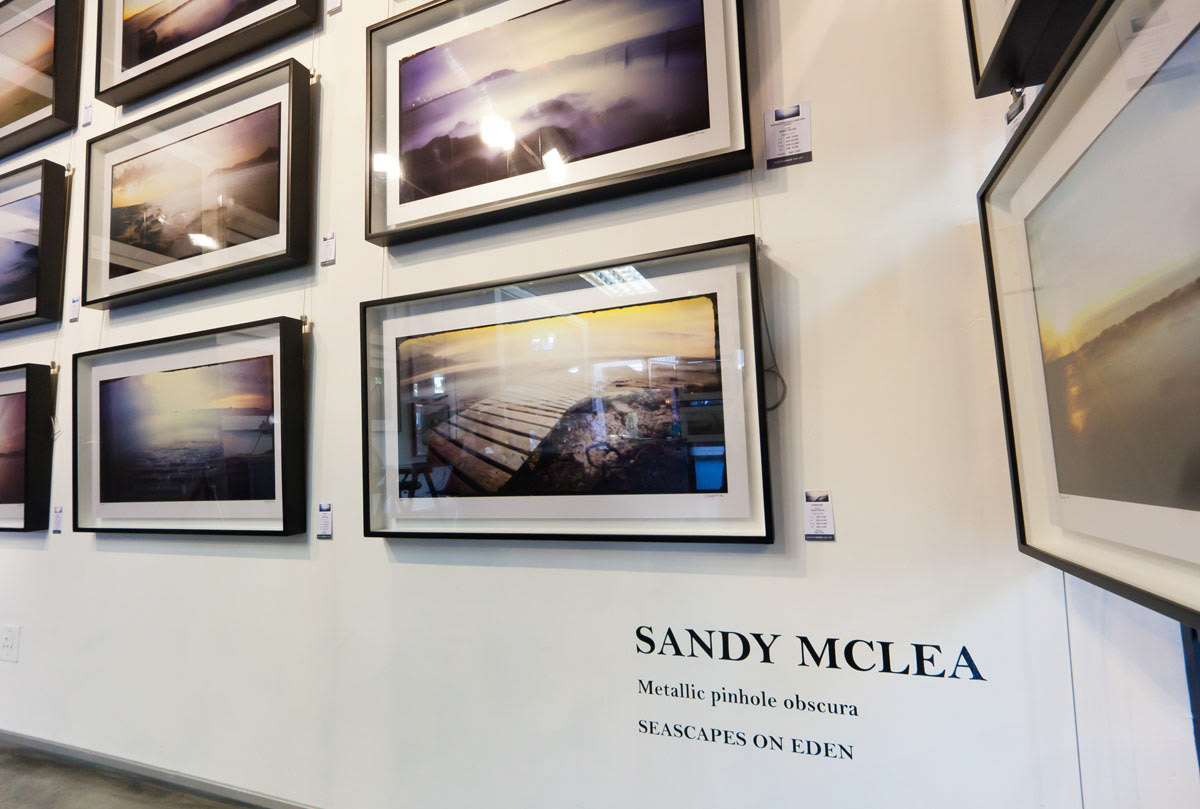 Having to control many settings on a camera can be creatively distracting, worrying about what to set and not what to feel is a common obstacle. Pinhole photography is such a simple form of image making that once the very few basics of winding the film and deciding exposure time, you are forced to just look, look properly at what is around you and take it all in. Spending so much time scouting a location and then thinking, composing and imagining the outcome for just one exposure is what makes you connect so much more with your subject. Pinhole photography may be a slow process but it is exciting and rewarding.
​​​​​​​